Description
White, AX5U6000C4016G-DCLAWH, XPG LANCER, XMP
The ADATA AX5U6000C4016G-DCLAWH is a kit of two 16GB DDR5-6000 ECC memory modules (PC5-48000). The total capacity is 32 GB. 288-pin U-DIMMs support 40-40-40 timing at 6000 MHz and require a voltage of 1.25 to 1.35 volts. They feature PMIC and ECC for improved performance and stability, and support Intel® XMP 3.0 for easy overclocking.
Type DDR5 SDRAM
White colour
EAN 4711085937674
Manufacturer no. AX5U6000C4016G-DCLAWH
LANCER XPG series
capacity 32 GB (2 x 16 GB)
Number 2 pieces
UDIMM project
INTEL XMP profiles (version 3.0)
288 pin connection
Voltage 1.35 volts (1.25 to 1.35 volts)
default DDR5-6000 (PC5-48000)
timing CAS Latency (CL) 40
RAS to CAS Delay (tRCD) 40
RAS precharge time (tRP) 40
ETC feature
Payments and Security
Payment methods
Your payment information is processed securely. We do not store credit card details nor have access to your credit card information.
---
Security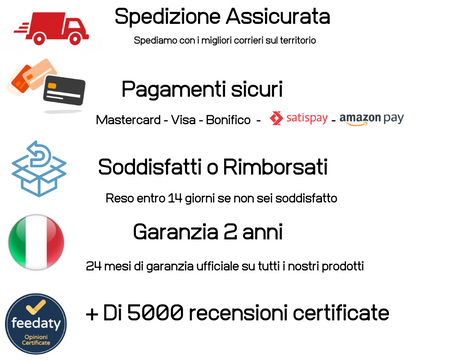 Could it be interesting for you