Description
PC facoltativo
Prova la VR all-in-one avanzata solo con visore e controller (è necessaria l'app per smartphone). In alternativa, collegati a un computer da gaming per accedere ai titoli Rift con il cavo Link.††
††È necessario possedere un account Meta per l'utilizzo.
Approfitta della maggiore densità dei pixel grazie al ridimensionamento dinamico della risoluzione, per una maggiore semplicità di gioco e un'esperienza immersiva ottimizzata.
Sei gradi di libertà (6DoF)
Con la tecnologia 6DoF, il visore effettua il tracking dei movimenti di testa e corpo per poi tradurli in VR con precisione realistica. Non sono necessari sensori esterni.
Nuovi controller Touch
I controller Touch di Meta Quest 2 sono ancora più ergonomici. Un nuovo appoggio per il pollice aggiunge stabilità in caso di necessità.
Cinturino morbido
Garantisce leggerezza e comfort a ogni tipo di giocatore. Questo cinturino morbido può essere regolato od ottimizzato con estrema facilità usando gli accessori Meta Quest.
Specifiche
Display LCD a commutazione rapida
Risoluzione di 1832x1920 per occhio
Supporto per frequenza di aggiornamento a 60, 72 e 90 Hz
Compatibilità con gli occhiali
Audio posizionale
Audio posizionale 3D integrato direttamente nel visore, per consentirti di ascoltare l'ambiente che ti circonda. La porta audio da 3,5 mm ti permette di giocare con o senza cuffie.
Store di Meta Quest
Scopri nuove avventure, vinci sfide epiche o rivivi momenti classici dei giochi, dei programmi ed delle esperienze all-in-one che preferisci.
Payments and Security
Payment methods
Your payment information is processed securely. We do not store credit card details nor have access to your credit card information.
---
Security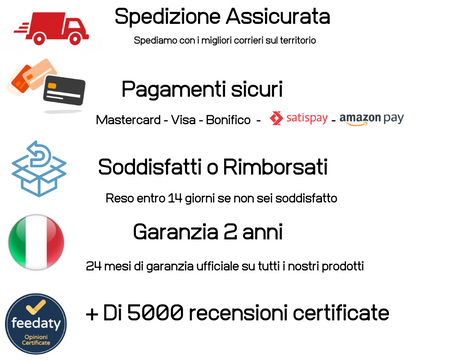 Could it be interesting for you